For all your roofing needs in Crosby – call in the professionals at Higher End Construction
With over 30 years experience in the construction and building industry, Higher End Construction can assist with all types of Crosby roofing work including tiling, slating, flat roofs, chimneys as well as larger scale projects for commercial properties and offices, as well as education establishments and social housing.
We've been carrying out roofing work across the North West and our team of roofing experts carry out work to the highest standard. With the friendly and relaxed approach of a family business but the team to cope with large requirements, we've got the skills to deal with any requirement.
Looking for a loft conversion or dormer conversion? Then we've got you covered there as well! We understand that sometimes you simply need more room in your existing property, and adding a roof in the loft whether for an office or an additional room is a great way of adding additional space to an your home.
With dedicated project and site managers who are there to ensure that the project runs smoothly, on time and to budget, a skilled experienced workforce and a professional back-office team to back them up, you can trust Higher End to provide you with the highest level of service.
To find out more about how we can help with your roofing requirements, call one of the team today on 01772 555084 today or visit our contact page to send us an email!
Loft Conversions & Dormers – expand your home when you need to!
A loft conversion is a great way to find more space when you need to grow. Whether you've got an extra family member on the way, need a dedicated room for an office, a playroom or even a man (or woman) cave, a loft conversion gives you plenty of options.
We can help you with all of the building regulations and permissions and our team can answer any questions you may have. We'll work with you to specify your requirement within your budget and timescales and you can be assured that our dedicated staff keep you up to date every step of the way.
Coupled with our glazing team, we'll also ensure that you're not "left in the dark" and make the room bright and spacious!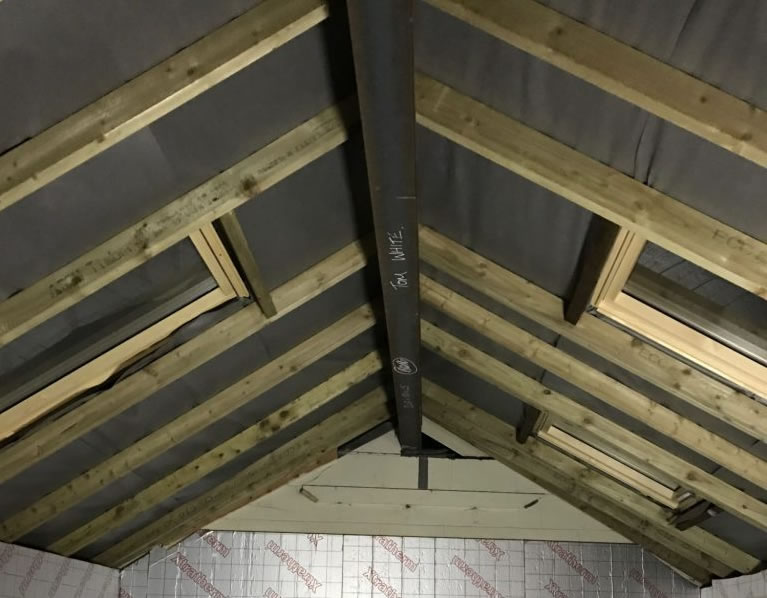 Not always. If your property is two storeys or more, than you do need planning permission to undertake a loft conversion under certain conditions. However, our team can advise on the requirements with you and help you, giving the information that you will need.
In most cases, simply covering existing joists within your roof space doesn't require any permissions. This may not be true however if the load that is going to be held is greater than the load capacity.
To be sure, contact us and we can review and advise further. 
There's plenty of things you'll need to remember including:
Electrical
Windows & doors
The roofing and the impact on the existing structure
Drainage
The current structure of the property in relation to interior walls and supporting joists
We would always advise to speak to an expert before undertaking any work within your property which may contravene building regulations.
Contact Us Today For a Free Quotation